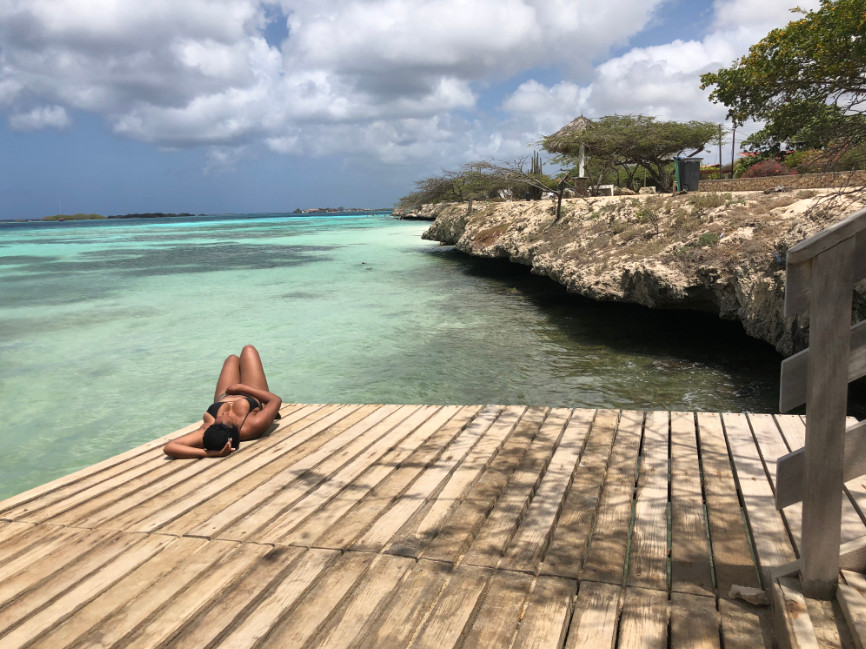 A R U B A, One Happy Island.

So I decided to spend 7 days exploring the island and had to do extensive research. Here are some tips to explore Aruba:
1) Organize! Organize!
I use a app called TripIt that helps me see the itinerary in great detail, it also imports everything via email.
2) Be prepared to SPEND!
Their main source of income is tourism, taxi fares, and the distribution of imported goods. Food ranges from $15+, taxi fares begin at $10, and souvenirs are a hit pricey as well.
3) The famous IG Flamingos do not walk and roam the island freely. You'll need to go to De Palm Island in the morning or Renaissance Beach(the private island) to see them. Their wings are clipped off so that they can't fly away and I just couldn't support that. The ticket is $125 for either island.
4) Resorts are owned by the US so they start at $200(even during low season)
5) Their native language is Papiamento; they are also typically fluent in Dutch, English, and Spanish.
Now that that's out the way…
Aruba is literally a DREAM. The people are beautiful, the water is calm, the sand is probably the softest sand I've touched, and the weather is amazing!
Jenna
Instagram: @JennaLanise