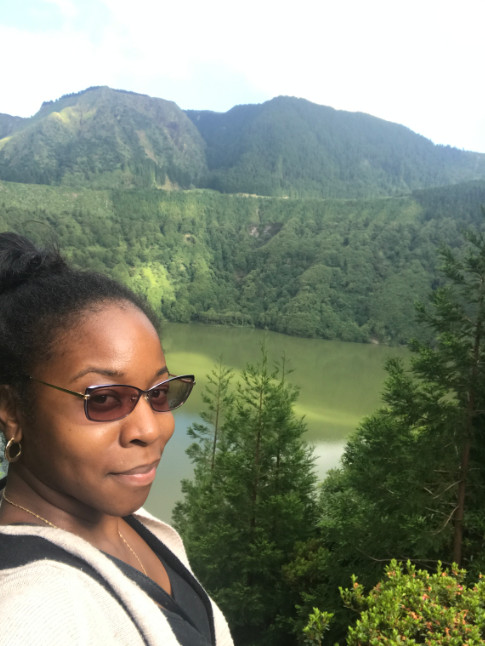 HOW TO AVOID OVERPACKING
If I'm being totally honest, my suitcase usually sits packed in my house after I return from a trip for at least a week because of how much I disdain (un)packing. That's why I use the strategies I am sharing with you in this post to help me keep my (un)packing time to a minimum.
STAY ORGANIZED
Every trip I take starts with me identifying the types of activities I plan on doing each day and the types of outfits that they may require by using an outfit planner. For example, when I was in the Azores Islands, I knew I would likely do lots of hiking on days that I may also go out to dinner so I made sure I had hiking outfits and dinner outfits for those types of days.
By doing this, I keep my outfit count to a minimum and avoid bringing things that I think I may want to wear (but never actually do). I also avoid outfit shortages, which in my mind is just as bad.
KEEP TOILETRIES UNDER CONTROL
The next biggest packing hurdle I have is my toiletries. My favorite way to keep my toiletries organized is with the TUMI Madina toiletry case. This compact case has 4 compartments and 2 additional pockets and it is able to fit all of my travel-sized curly and straightened hair products/tools as well as all of my other (less important) toiletries.
DOUBLE CHECKING I'M STILL NOT DOING TOO MUCH
I have 2 sets of packing cubes to help me determine whether I am packing too much. Here's how I use them:
– Trips < 5 Days: 1 Small (for underwear, PJs, socks, and swimsuits) & 1 Large (for all other clothes)
– Trips 5-10 Days: 1-2 Small (for underwear, PJs, socks, and swimsuits), 1 Medium (pants, skirts, sarongs, and shorts) & 1 Large (for all other clothes)
– Trips > 10 Days: All Cubes
If the clothes I am carrying don't fit in the allotted amount of cubes, then I know I need to re-evaluate what I'm packing.
NOW LET'S RECAP HOW TO AVOID OVERPACKING
1. Use an Outfit Planner to Limit Your Outfits
2. Limit toiletries by using a compact toiletry bag and travel size bottles/tools
3. Use packing cubes
Kira
Instagram: @TravelBecomesMe