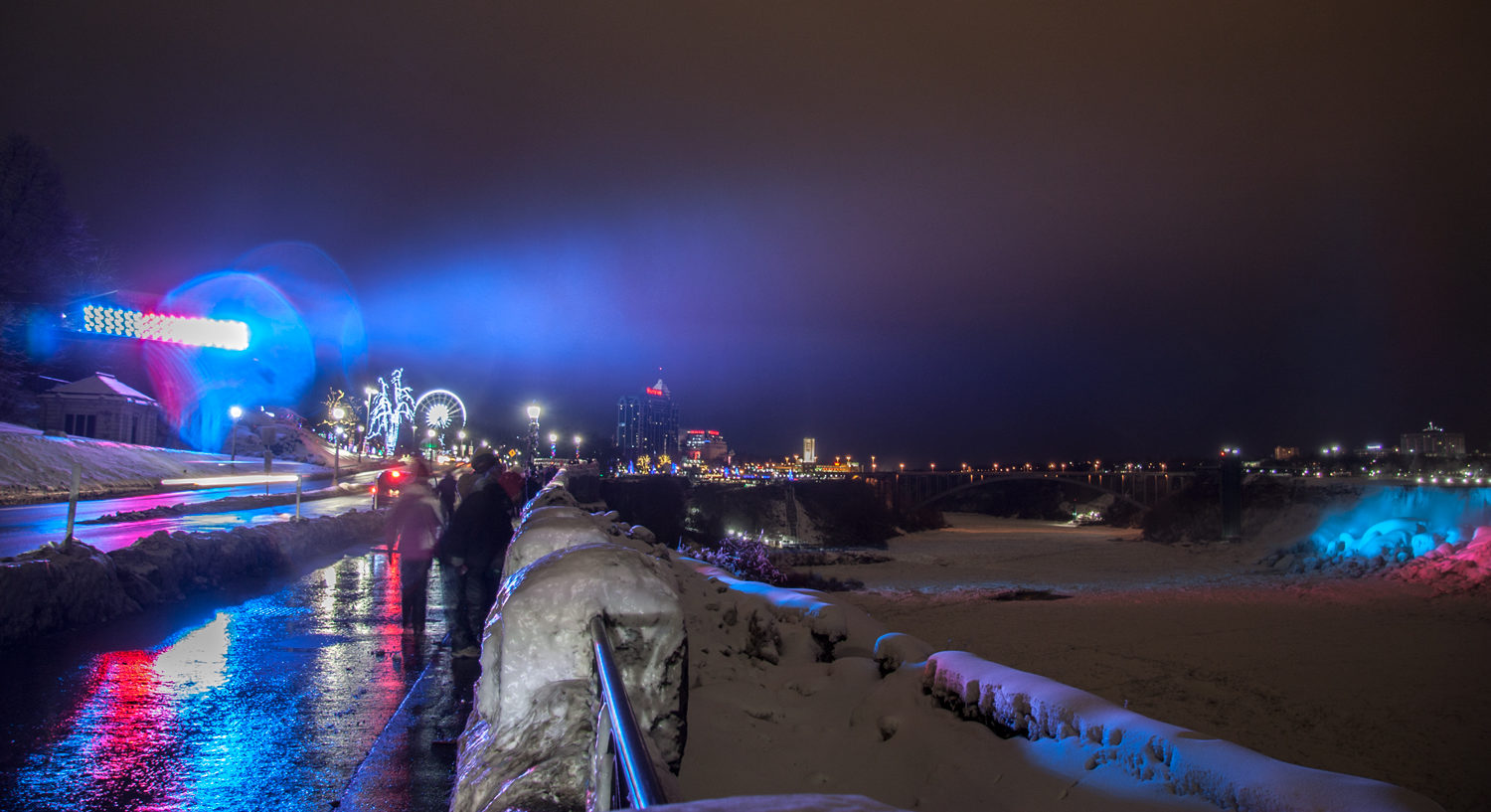 Reading Time: 1 minute
With the temperatures falling well below the freezing mark, the Falls and its surroundings become a Winter Wonderland. While the Falls itself will not likely freeze completely, it's surroundings however, will endure a thick coating of clear ice. The mist coming off the persistent Falls adds progressive layers of water that freeze onto the surroundings, making everything look like its under glass. Here are a number of stunning images showcasing this phenomenon:
The post Breathtaking Photos of Niagara Falls Frozen appeared first on Clifton Hill Blog.