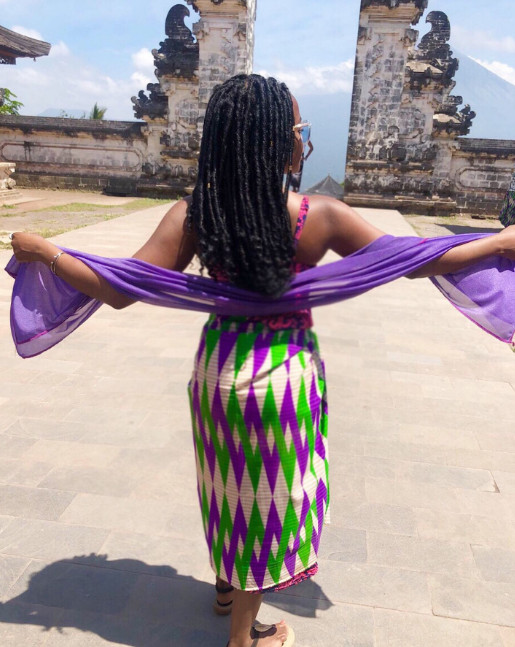 Tips for travelling to the Gates of Heaven:
1) Arrive early: we arrived around 8:45 and still had to wait 2 hours to get to the front of the line. 2 hours is the standard wait time so budget it as a minimum.
2) Sarongs are mandatory for both men and women. If you do not have one, they are available for rental for 10,000 rupiah which is roughly $0.75 USD
3) You have less than a minute to take your picture so plan your poses in advance. The staff will count you out to ensure that everyone has the same amount of time.
4) Go to the bathroom before joining the line up, if you don't have someone to hold your spot. It's 5,000 rupiah to use the bathrooms in the surrounding markets which is roughly $ 0.25 USD.
5) There are actually 7 temples within the grounds. The Gates are only the first stop. It would take you about 4 hours to go around all 7 temples (not including the wait times to take pictures especially at the Gates.
** Entrance to the temples is free. They simply ask for donations. Donations can be made at the front entrance.

Matilda
Instagram: @Moonshyyne