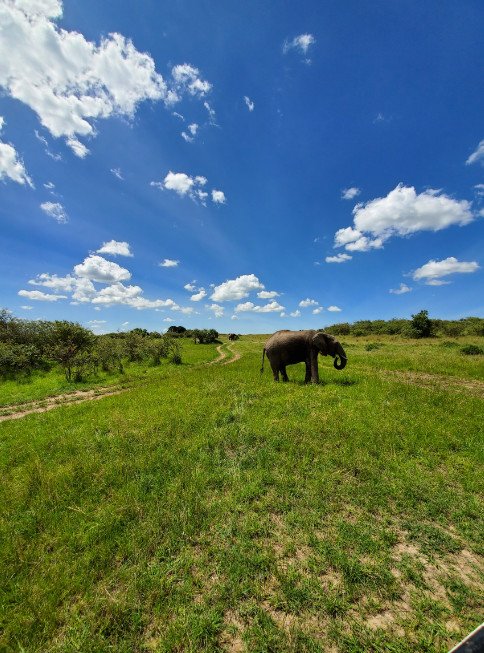 When my family suggested we do a safari in Kenya, I was pretty non-committal. I was pretty sure I had already seen it all during my trip to South Africa in 2015. Well, I was wrong. My safari in a private game reserve in Kruger, SA got me up close and personal to the animals (so amazing!). But, safaris are not all the same and the Maasai Mara gave me a very different experience.
*Safari company* It was important for us to go local so we booked with @nashafra6. Francis (owner) was a whole vibe – knowledgeable, fun and determined to give us an unforgettable trip!
*Safari cost* As a group of 5 we each paid ~160USD for 1 night's accommodation @kimanacamps and 1 full day safari in a private vehicle. This included 3 meals, water and soft drinks and 2 guides. Non-residents also need to pay daily park entry fee of 70-80 USD. Bring your own alcohol and snacks!
*The safari* We saw EVERYTHING…even the elusive leopard! The great migration had just happened so it was stunning to see so many animals grazing side by side, particularly wildebeest. To compare it to my experience in SA, in the Maasai Mara you have to stay on the roads and can't go off track, so I definitely missed not being able to get so close to the animals. However, the landscape and sheer quantity of animals at the Mara was nothing short of breathtaking.
*Extras* We stopped at a Maasai Cultural Village when leaving the park. Whilst the men were not authentic moran warriors, it was a wonderful way to get a taster of traditional life at a manyatta. We toured the homestead, watched the traditional lighting of a fire and my absolute favourite – sang & danced with the villagers! The experience was ~100ksh each) and all money went to the families living at the homestead.
*Getting there* We were picked up from Narok town- the closest big town to the national park. It's easy to get to Narok from Nairobi using a matatu (~4USD) or you can add a private pick-up to your safari costs.
*Currency* Kenyan Shillings -ksh (~9.8ksh to 1USD – Jul 2019)
Caroline
Instagram: @caznoel