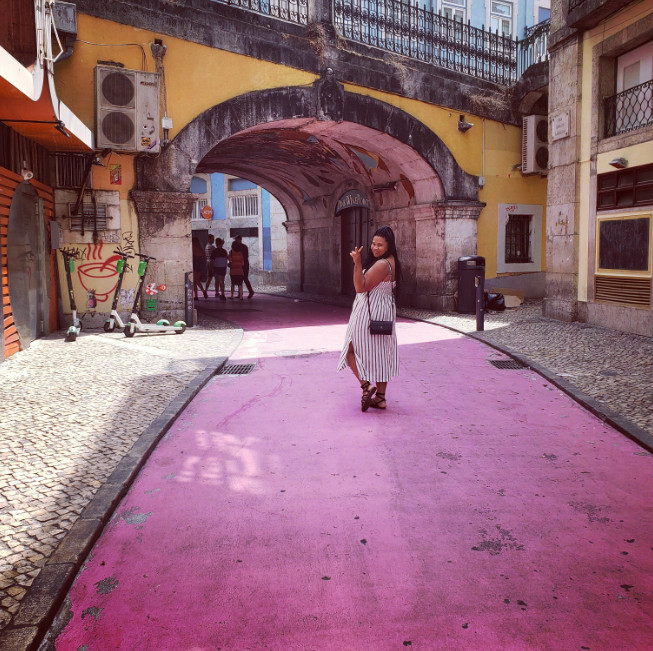 I loved my time in Lisbon, Portugal! We stayed in a fantastic AirBnb https://abnb.me/euhmGFzW7Y. It was spacious, in a great location and had a rooftop patio with an amazing view!
Transportation was a breeze! We took Uber from the airport. When we were ready to explore we took a short Uber to the riverfront. We walked along the riverfront and saw the Monument of Discoveries and Torre de Belem.
We took an Uber into the city center and walked the beautiful hills! We had amazing food and drinks, the Paella and Sangria were my favorite. You can find so many cute restaurants with sitting areas outside to take in the beautiful views.
We choose Uber for transportation, because it was cheap and easy, however there are plenty of options. Tram, bus, metro, taxi and funicular. Cash is the best way to get around when using these modes of transportation. Our credit cards did not work when trying to purchase the public transportation cards.
Euros is the currency that they use. We had no problem using our debit and credit cards at restaurants and shops.
What I liked best was the amazing views everytime you turned the corner. The food is delicious and the people are beautiful!
Marquita Butler
Instagram: @Travelist3