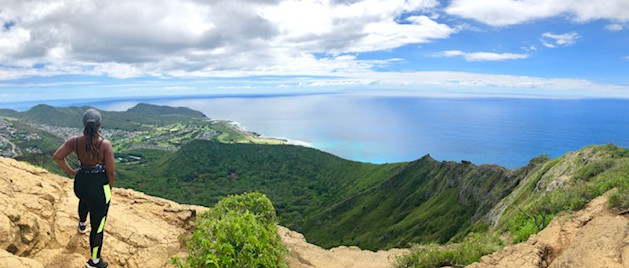 O'ahu is a beautiful Hawaiian island in the Pacific and home to Hawaii's capital city, Honolulu. Prior to booking my trip to Hawaii, I asked around for recommendations on which islands to visit. Kauai and Maui were crowd favorites from the people I polled, but make no mistake: O'ahu is not to be slept on! I had an absolute blast and made unforgettable memories. Here are five tips to make your visit to O'ahu one to remember!
ONE: Rent a Car
Renting a car will give you the flexibility to explore the entire island on your own time and at your own pace. There is so much to see and do, it will be much more cost efficient to have your own wheels while visiting. If possible, I highly recommend renting a convertible.
TWO: Do not spend all your time in Honolulu and/or Waikiki
This is key! Honolulu is a cool city, but you're likely not traveling to Hawaii for city vibes. And while I recommend being based in a hotel in Waikiki, it's important to get out and visit other parts of the island during the day.
Recommended Beaches: Nānākuli, Lanikai, and Hale'iwa
THREE: Visit The Pearl Harbor National Memorial
Whether you're from the United States or if you're visiting from abroad, the December 7th, 1941 attack on Pearl Harbor is a devastating part of not only American history but world history. Budget 2.5 hours for the visit. Admission is free. No bags or purses allowed, however, lockers are available onsite for $5.
FOUR: Go on at least one hike
The best views on the island are from up top!
Recommended hikes: Diamond Head Crater (easy, $5 per car) and Koko Crater Railway Trailhead (intermediate, FREE)
FIVE: Check out scenic areas along the highway
One of the most amazing unplanned things about spending time in O'ahu is taking in the views while you're driving along the coast. There are many random lookout points and scenic stops along the coastal highways.
Recommended scenic areas: Makapu'u lookout point and The Mermaid Caves
For more travel info, visit my site at www.abroadwithbee.com and follow me @abroadwithbee
Bee
Instagram: @abroadwithbee