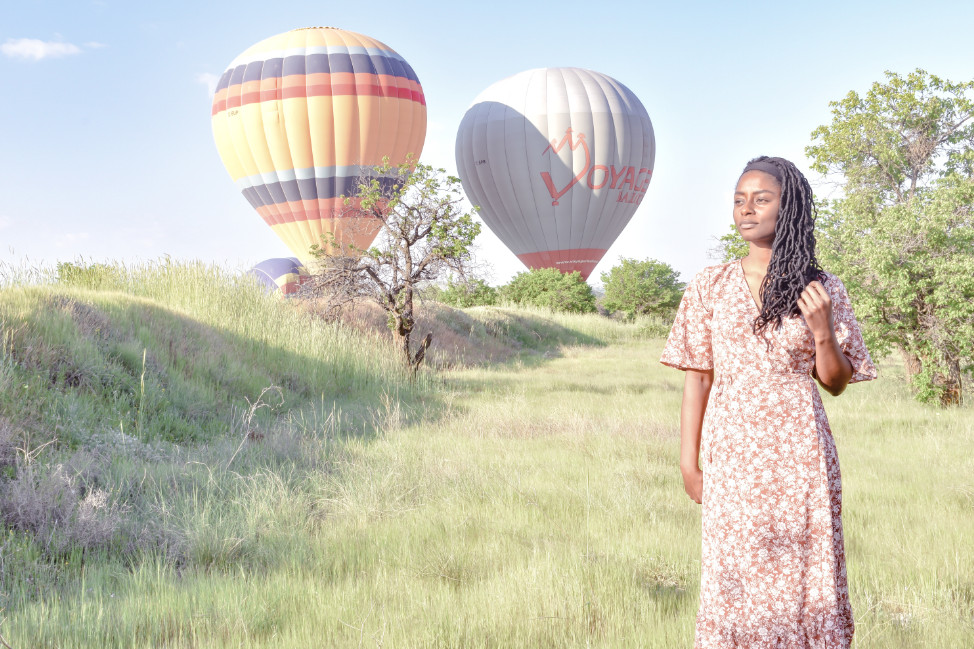 I specifically wanted to head to Turkey to see the awesome rock formations in the Goreme area. An E-visa application is needed to get into the country. It cost me twenty Euro and took little to no time to print out. I flew from Frankfurt airport using Pegasus airlines with a small handbag, and a tripod because your girl travels light. From Istanbul to Kayseri flight time is about one hour and a half. My advice is to get a hotel in or around Goreme with shuttle service as the town is an hour from the airport. I did a quick money exchange at the airport. 60 bucks gets you about 360 Turkish Lira, and a meal (including drink and dessert) is between 60 to 70Lira, so you can ball out.
You have to do the hot air balloon rides if you're going to come all this way. It is best to book them in advance as it is so popular here. Be aware that cancellations do happen if the winds are not in your favor so give yourself a couple days to make up for it. They usually will pick you up from 3 to 4 am to get to the area before sunrise, so be ready for those early days. If heights is not your idea of fun, you can still wake up early and see hundreds of balloons floating in the sky providing a perfect picture moment. There are plenty of tour companies in town, your hotels can also hook you up. There are countless to choose from, south and north Cappadocia, ATV, horses, antique cars, sunset, sunrise. I used booking.com to find a hotel, there are many options for whatever your budget is.
Go and see the world for yourself, there is never a perfect time and go by yourself if you have too. Solo traveler signing out!

LoumieB
Loumielookingout.com