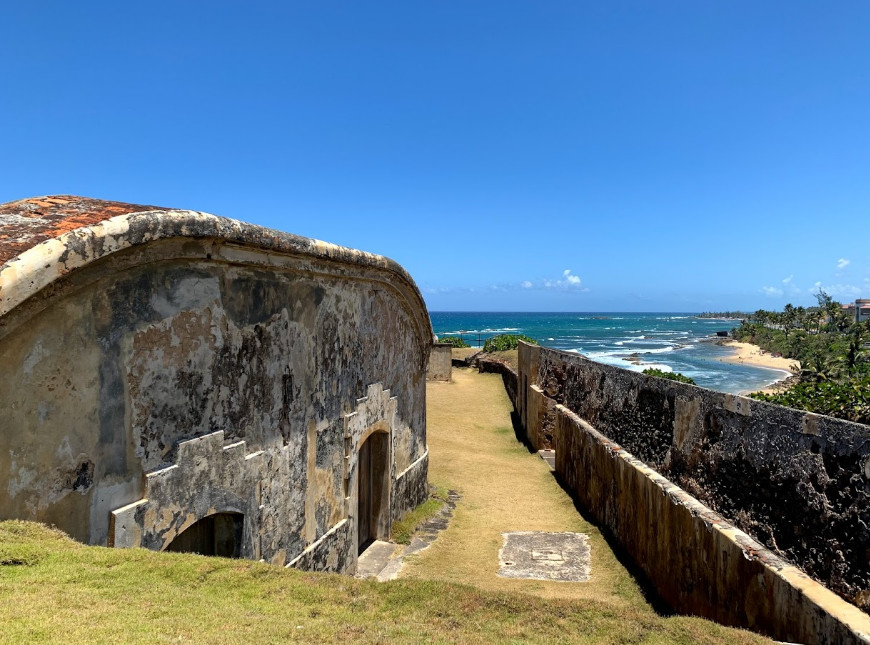 I booked a flight to Puerto Rico, no plan or expectations—how most of my traveling goes.
It didn't take me long to realize that Puerto Rico is spectacular; from the range of beaches, walk-ability of San Juan, and short plane from the mainland, it was perfect weekend get-away! If that's not enough to convince you, here are three reasons you should visit Puerto Rico:
1. The food: Puerto Rican cuisine is heavily influenced by cooking traditions of Africa and the native Taínos. Therefore, most of the dishes I enjoyed had a base of beans, rice, vegetables, and some sort of meat. Everything was mouthwatering, filling, and very affordable. Stop by Bebo's Cafe and thank me later!
2. Friendly natives: Much of solo travel solo is feeding off the vibe of locals and fellow tourists. It was a breeze to make conversation with strangers or even ask for help—I've been to places where this is not the case. San Juan collectively felt extremely chill; there was no hustle and bustle or densely crowded areas, and no place where I felt uncomfortable being alone. Note: majority of folks do speak Spanish, so it wouldn't hurt to brush up on your skills before arriving, ¿suena bien?
3. The sights: I prepared myself mentally before calling my Uber to Old San Juan, as I predicted it to be extremely tourist heavy; check the Instagram search tags. Boy was I wrong. I was able to enjoy a meal and had the entire restaurant to myself, took photos among colorful buildings (again, uninterrupted), and spent nearly a hour atop Castillo de San Cristóbal enjoying the ocean view by my lonesome. Be sure to pack your tripod and spend some time in Old San Juan, it's a beaut'!
I highly suggest Puerto Rico for the traveler on a budget, looking to get their feet wet in a culturally rich destination and unwind with laid back locals.
Devin Owens
https://www.instagram.com/dayswithdev